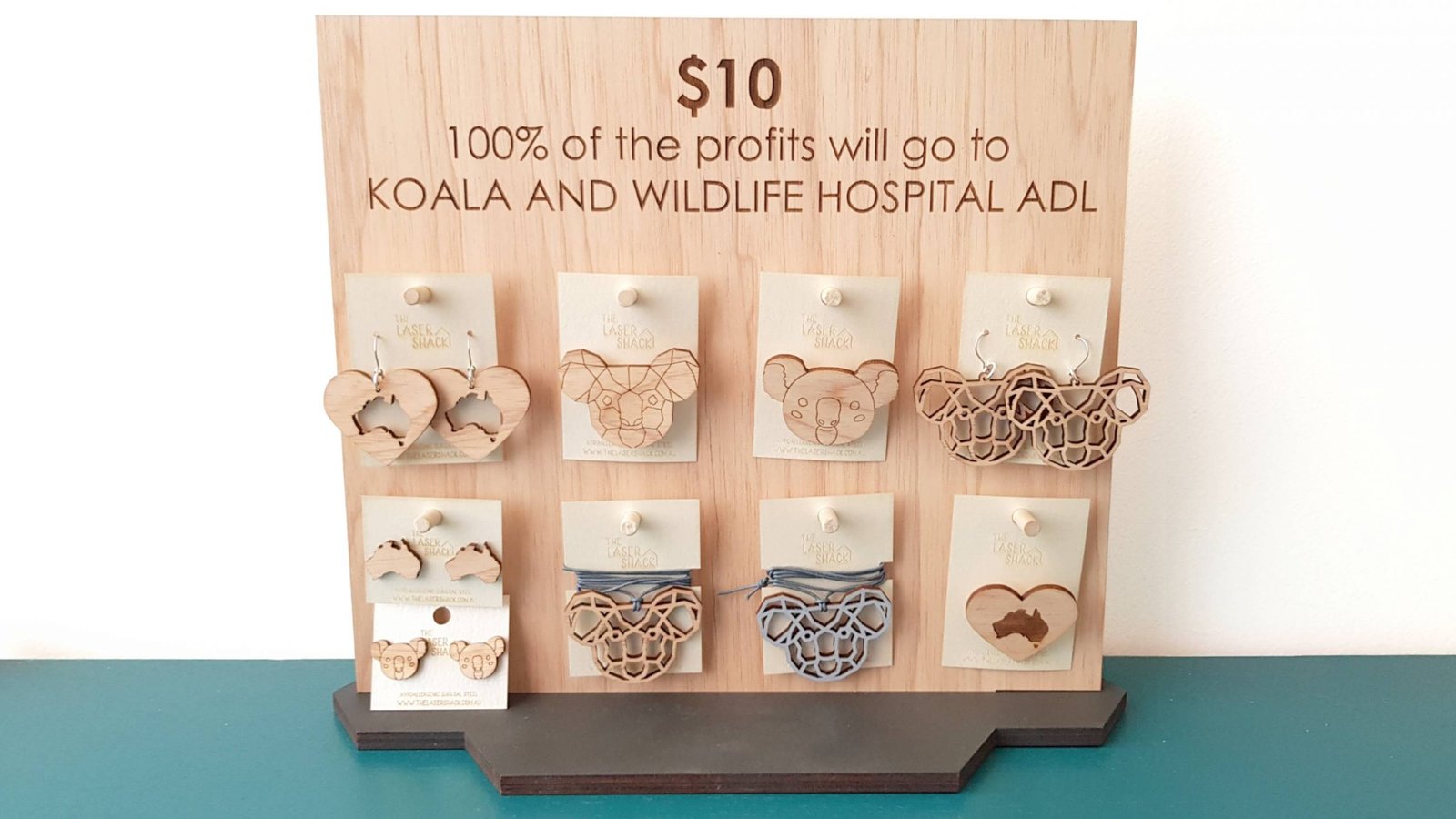 Seeing all the terrible news about the fires here in Australia has left us feeling so sad and powerless. So we decided the least we could do is donate money! In addition to that, we have made a collection of laser cut earrings and necklaces to help raise money. All profits will be donated to the Koala and Wildlife hospital here in Adelaide.
The collection will be available online and at markets we are attending until further notice. You can find them here: Fundraiser collection.
Thank you to all the lovely people who already bought one or more fundraiser items!! So far we have donated $280 to the Koala and Wildlife Hospital Adelaide!